Our Horses
Did you know that the horses at Mountain View Stables are rescues and surrenders? These are horses who needed a home and deserved a second chance.
These are their stories: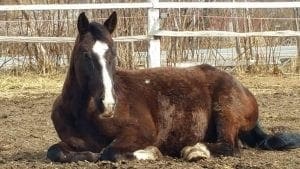 It is with profound regret and sadness that Mountain View Stables informs you of the passing of Mel's horse Vader. To know Vader, was to love him. Mel and Vader had an unshakable bond that had been nurtured and shaped during their time together.
read more
Gift Certificates
Looking for the perfect gift for the "Horse Person" in your life? Look no further!
Please give us a call at 705-445-8544.
Parties & Events
We can host your next party!
Call 705-445-8544 to inquire about bookings and gift certificates!